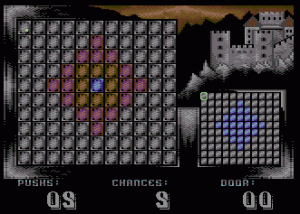 Another puzzler, no instructions again… but looks as if you have to replicate a image on the right part of the screen.
Graphically quite nice, the game is one of many puzzle games which saturated the C64 market.
This one however didn't make it too far, and was scrapped for unknown reasons. Names are unknown still, so no more can currently be said.
More information needed on this game…