Whilst going through the disks of Cory Kin, we found an early preview of Tangent, which was released under the Softek label eventually (which was part of The Edge) – but this prototype specifies The Edge as the label for the release interestingly.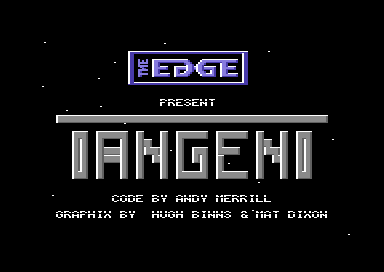 There isn't too much to see apart from an early background and scroll test for one of the later levels. The released version is far more polished.
There are no enemy scanner panels and the main ship is nowhere to be seen yet.
We don't believe that this one has been digitally preserved just yet, so its another interesting look back at a game in its early days. Check it out!