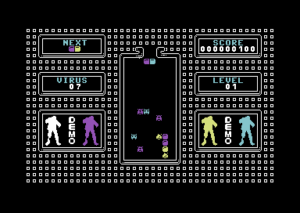 Outbreak is a decent stab at a clone of Dr. Mario on the C64, which was due for release by the short-lived C64 label Flimsoft back in 2013.
The game seems to have been pretty much mostly running, just lacking on some final polish and more levels. It is playable and plays much like the Game Boy original.
I think Flimsoft didn't last too long, so this likely resulted in the game being cancelled – which is a shame. Would have been nice to see it finished off regardless and maybe picked up by someone else.
Check it out for yourself and see what you think.