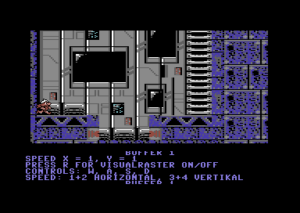 First of all, this isn't an official conversion of the classic SNES/Amiga title The Lost Vikings, but a homebrew effort from 2016 that had an initially promising start – but then just disappeared with no more updates.
The preview you can find here shows one of the game maps converted, and a character that you can move around the map (though there isn't any collision on at this stage). There is nothing to interact with, and its more of a technical demo than anything.
Still – it looks promising, and it is a shame that nothing more has come of it. Hopefully at some point we will find out a bit more about the development and why it was decided to cancel it.